Less people unemployed than in June of last year
The number of unemployed job seekers decreased by 56,400 and there were 44,400 more of unfilled vacancies than a year ago.
At the end of June, a total of 259,800 unemployed job seekers were registered at the Employment and Economic Development Offices and municipalities participating in the local government pilots on employment. These figures are from the Employment Bulletin of the Ministry of Economic Affairs and Employment.
According to the Labour Force Survey issued by Statistics Finland, in March the number of people in employment was 77,000 more than on the previous year. Employment rate was 74 per cent, which was 1,8 percentage points higher than in June the year before.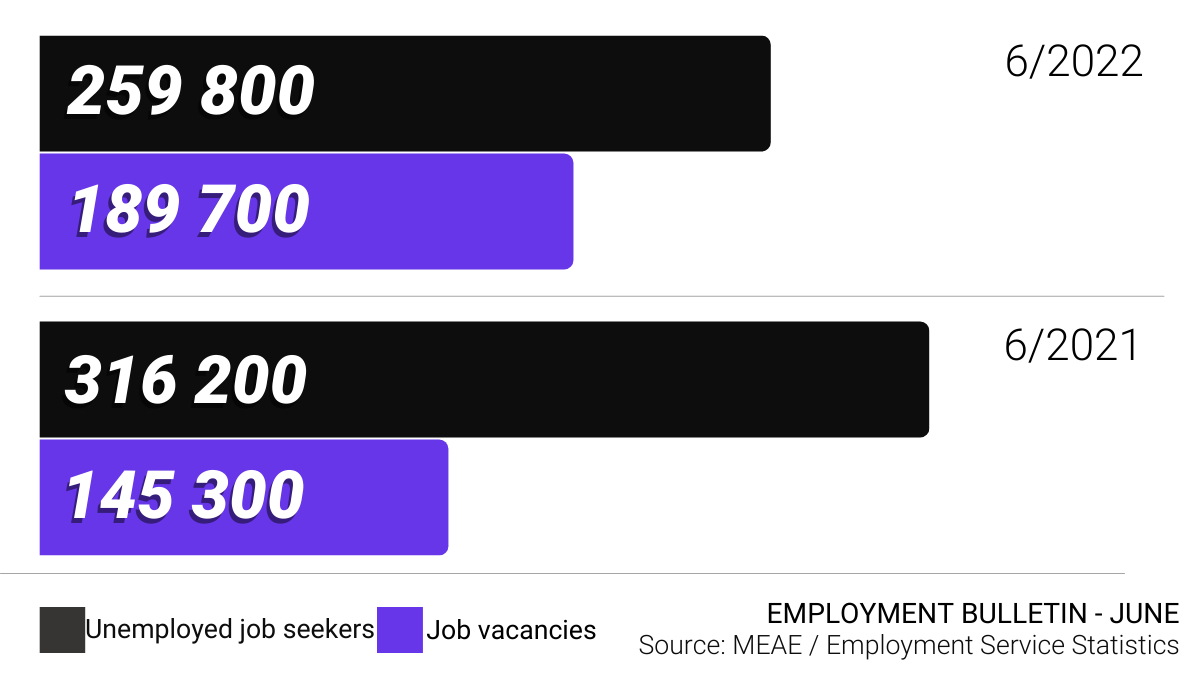 More information