Impact of disability or illness on work ability (partial working ability)
A disability or illness does not usually affect working, getting a job, or choosing a field. However, it can sometimes reduce your possibilities of getting work or keeping your job. When you are choosing a vocation or education, in addition to your interests or predispositions, you must also take into consideration limitations caused by your possible disabilities or illnesses.
While an illness or disability may reduce your working ability and functional capacity, this does not necessarily mean that you are completely unable to work. Your opportunities for working and finding a suitable job are improved by
a correctly chosen and proportioned job,
tailored work tasks and environment,
adequate skills and training, and
support for employment provided by TE Services or the local government pilot.
A specialist at your local TE Office or the local government pilot will help you when you need information about your opportunities for finding work and keeping your job despite a disability or illness. Contact the TE Office or the local government pilot when considering the answers to the following questions:
What kind of work or education would suit me?
Can I continue in my job or should I consider changing careers?
Who should I contact when I need rehabilitation?
More information
Employment and staying in working life can be supported in various ways
All public employment services take special needs for service caused by a disability or illness into consideration. You will not be left alone.
You can discuss matters related to your employment with a professional such as a job coach. The municipal social services can also be included in this discussion.
If your job search has continued for half a year or more, and you have not yet found a job, training, or employment promotion service suitable for you, the TE Office or the local government pilot will arrange job search discussions with you.
You may also need other support and rehabilitation alternatives to get into working life or stay at work.
Working conditions can be arranged to correspond to your working ability
Employers have an obligation and often also the desire to make reasonable modifications in the work and working conditions if it will eliminate an impediment to work caused by an injury or illness.
If issues such as illness or disability prevent you from doing your work, your workplace can make adjustments to your job. Adjustments refer to changes at work that involve modifying your job description to better correspond to and support your expertise and working ability.
Getting a job or keeping it can require changes at the workplace. You might also need help in some work tasks.
A subsidy may be granted to the employer for the task of arranging working conditions. Discuss with an expert in your TE Office or local government pilot whether your employer could receive the subsidy for arranging working conditions if they are paying you a wage.
You can discuss the matter with your occupational health care provider if you are already employed and feel that changes should be made at your workplace to support your work ability. If the subsidy can be granted, you should mention it to your employer.
Working as a recipient of a pension or support related to partial working ability
If you wish, you can work and earn a salary at the same time as you receive a pension or support related to partial working ability. In this situation, you need to figure out the earning limits. Earning limits define the amount of salary you can earn without the salary affecting the amount of your pension or allowance. If you want to try returning to work that will exceed your earnings limit, you have the option to put your pension on hold. Leaving the pension on hold means that the payment of the disability pension or partial disability pension is suspended for the duration of your employment relationship.
More information
This website is part of the European Commission's Your Europe portal. Did you find what you were looking for? Give feedback! (europa.eu)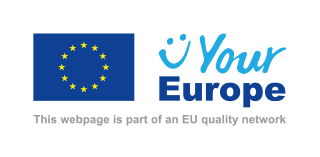 Updated: