Services and integration plan for immigrants
When you move to Finland, TE Services provide you with assistance for integration and employment.
Integration and employment services to help you
When you come to Finland as an immigrant, it is important to become integrated, that is, to adopt the knowledge and skills needed in Finnish society.
There are various services available to help you integrate. Family members moving here with you may also be entitled to integration services. It is also a good idea to start studying Finnish or Swedish, as language skills help with integration.
If you need help in finding a job, then you can also get help from the TE Services. A wide range of services is available to support your employment.
Initial assessment and integration plan
You will prepare an initial assessment and an integration plan with an expert at the TE Office or the local government pilot. 
The initial assessment provides a preliminary assessment of the types of services that best support your integration and employment.
The initial assessment can include, for example
an initial interview,
language proficiency testing, and
a competence assessment.
You will also draw up an integration plan together with your expert. In it you agree on the measures aimed at supporting your ability to acquire sufficient Finnish or Swedish language skills as well as other knowledge and skills needed in society and working life and to promote your opportunities to participate in society as an equal member. 
For example, participation in services that support your integration and employment will be agreed upon in the integration plan. Suitable services may include integration training, job seeking or career coaching, or a work try-out. Studying Finnish or Swedish or, for example, teaching one's mother tongue or reading and writing skills can also be agreed upon in the plan.
Services
Read more
More information
This website is part of the European Commission's Your Europe portal. Did you find what you were looking for? Give feedback! (europa.eu)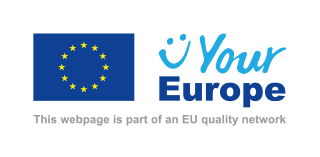 Updated: