Coming to Finland from abroad
Here you will find the steps towards starting a life and a career in Finland.
Finland is one of the world's best countries to work and live. Working life in Finland is equal and fare.
Find in advance if there is work available in Finland in the field of your expertise and start searching before you move. At Job Market Finland, you will find the current vacancies. EURES, the European Job Mobility Portal, maintained by the European Commission, and Work in Finland -webpage also provides combined information on vacancies and the job market in Finland. If you want to become an entrepreneur, find out what establishing a company entails.
Services
Read more
Registering as a job seeker and job search for Ukrainians in Finland
Those who have fled the war in Ukraine have the right to work in Finland. For this, you will receive a certificate issued by the police or border authority upon registration. You can register as a job seeker at the TE Office after you have received a decision on a residence permit.
Before obtaining a residence permit, and registering as a job seeker, the TE Office provides general advice and assistance regarding job seeking, choosing a profession, training, and coaching.
Read more
Make sure that your permissions are in order
The permissions and registrations required depend on your citizenship. If you have arranged with an authority in your native country (an EU/EEA country or Switzerland) that you will search for work in Finland, report in person at a TE Office within seven days after you leave your country and bring a U2 form with you, in addition to your ID card. In doing so, you will be eligible for unemployment benefit from your native country for the period during which you are seeking work in Finland. Make sure that your passport or your official EU identity card are valid for the period during which you stay in Finland.
If you are a EU citizen or a citizen of Liechtenstein, Switzerland or one of the Nordic countries, you need not to have a residence permit. You can move to Finland and search for work during three months. Citizens of the Nordic countries (Sweden, Norway, Denmark and Iceland) shall register their stay with a magistrate. If you are a citizen of the EU, Liechtenstein or Switzerland and stay in Finland for longer than three months, you need to register your right to stay in Finland with the Finnish Immigration Service.
Ensure that your professional competence will be recognised
A professional qualification requirement is set for certain professions; in such cases you need to have your vocational or academic degree recognised. Find out which party is responsible for the recognition of your degree or trade/profession. Furthermore, a professional competence license is required in some branches. Such licenses refer to tests on professional skills, which, after you have passed them, give you the licence to practice a certain profession.
When you start working in Finland
First, sign an employment contract on a paper with your employer. Such a contract will determine the terms of your employment which you agree with your employer. Open a bank account; you need one for your salary/wage payment. Clarify any issues related to taxation, order a tax card form a tax office and submit it to your employer, which will withdraw the percentage of your salary/wages determined by your tax card. Improve your linguistic skills – mastering Finnish or Swedish language is the key to integration.
If you are a citizen of a country other than the EU, Liechtenstein, Switzerland or the Nordic countries, you need to apply for a residence permit for an employed person in your native country. Before you can be granted a permit, you must secure a job in Finland. On arrival, register with a magistrate and submit a notice of change of address, if you plan to say in Finland for at least twelve months.
Read more
This website is part of the European Commission's Your Europe portal. Did you find what you were looking for? Give feedback! (europa.eu)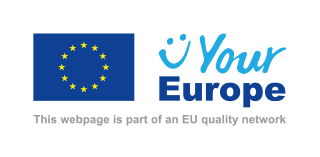 Updated: