Youth Guarantee
The purpose of the Youth Guarantee is to promote young people's placement in education and the labour market, and to prevent prolonged unemployment and social exclusion.
The Youth Guarantee applies to you if you are unemployed and registered as a job seeker, and are
either under 25 years of age or
under 30 years of age and have graduated in the last 12 months.
The Youth Guarantee applies to you regardless of whether you have completed vocational training or not.
Once you have registered as a job seeker, you will draw up an employment plan in cooperation with an expert at the TE Office or in the local government pilot. It includes agreements on tasks and services that promote your employment.
Read more
The Youth Guarantee guarantees that before you have been unemployed for three months, you will be offered
work,
training,
work try-outs,
job-seeking or career coaching,
start-up grant,
work supported by a pay subsidy, or
career guidance and career planning services.
If your unemployment is prolonged, you will receive service throughout your unemployment. The goal is for you to find your place in working life.
The Youth Guarantee also requires your own activity. For example, you are obliged to apply for training leading to a qualification that provides professional skills in the spring, even if you are in a work try-out or some other service promoting employment that you have agreed with your expert. If you do not apply for training, this may result in a sanction in accordance with the Unemployment Security Act.
The Youth Guarantee is also implemented when you are directed to a service other than a public service promoting employment, such as municipal social or health care services. This must be agreed upon in the employment plan.
More information can be obtained from an expert at the TE Office or the local government pilot and the instructions of the Ministry of Economic Affairs and Employment.
More information
This website is part of the European Commission's Your Europe portal. Did you find what you were looking for? Give feedback! (europa.eu)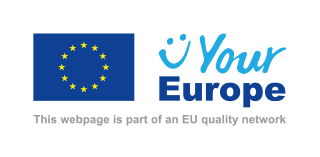 Updated: