Transition security from the employee's perspective
If your employment is being terminated for production or financial reasons, transition security will help support you.
Transition security is a service that provides you with support for searching for a job and finding new employment as quickly as possible after being dismissed from your job. In dismissal situations, the TE Office or local government pilot experts work with your employer and employee representatives and organise opportunities like information events about services offered to customers by TE services.
You are already entitled to an employment plan during your period of notice. In the employment plan, you will agree with your assigned expert on the actions and services that will best help you find new employment. When you are dismissed, you are entitled to paid leave while you are preparing an employment plan or participating in job search training, vocational labour market training, or re-employment training agreed on in the plan.
TE Offices employ designated transition security experts who help both employers and employees in matters related to transition security. If you are a customer of a local government pilot on employment, your assigned expert will advise you on transition security matters. Your regional TE Office's transition security experts will also help you in situations where you need transition security. Telephone services are also available.
Know your rights and responsibilities when your employment relationship changes!
The content is being translated.
55 vuotta täyttäneiden laajennettu muutosturva — mitä se tarkoittaa työntekijän kannalta?
Services
More information
This website is part of the European Commission's Your Europe portal. Did you find what you were looking for? Give feedback! (europa.eu)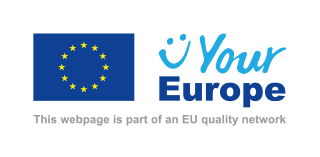 Updated: