National guidance services
The national guidance services provide general advice on different employment and economic development services and instructions for using the online services.
The employment and economic development administration's national customer service centre manages information, advice and guidance services for public employment and business services. These services include TE telephone services, the Enterprise Finland Telephone Service and the Yrittäjän talousapu counselling service. The services are available through telephone, chat, email, social media and other electronic means of communication. The TE Customer Service Centre's services are available in Finnish, Swedish and English, and it also serves personal customers in Russian.
Call prices
All TE Services telephone numbers begin with 0295. Advisory service is free of charge.
Call prices are determined and charged by your subscription's telecommunications operator, this includes the time you spend in the queue (mobile charge or local network rate). If you are using a call package, remember to check with your telecommunications operator whether calls to 0295 numbers are included in your package.
Your telecommunications operator will begin charging for the call after your call is connected.
Service hours
The guidance services are normally open Monday to Friday 9 a.m. to 4.15 p.m. Check the hours on the home page. Before national holidays many services close at 3 p.m. On holidays are the services closed.
Customer call recording system
The calls to are recorded automatically. The recording will not be handed over to third parties. The customer has the right to view their personal data that is stored in the register.
Feedback survey results
We collect feedback from our service by random sample from our customers who call the phone services of TE Services or My Enterprise Finland. After the call, we will send some customers a short, two-question survey. Responding to the survey is easy and free for the customer. According to a survey conducted in 2022, customers (13,455 responses) gave our service a general grade of 4.6 (scale 1-5). We use the results to develop our services.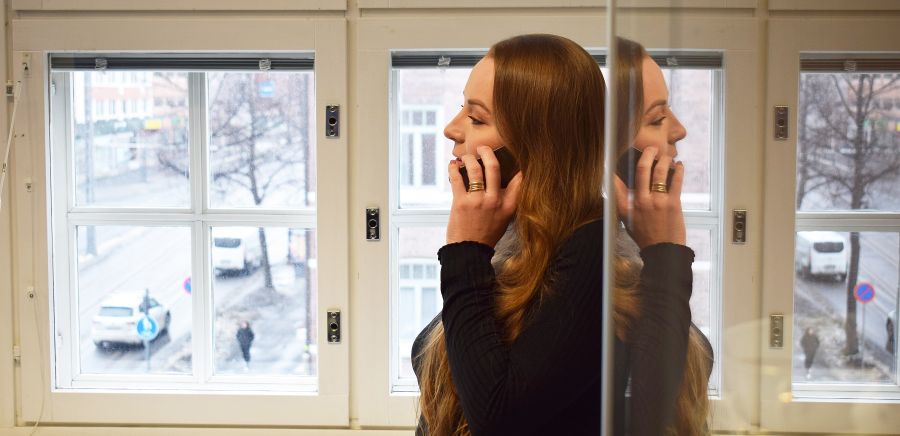 Updated: