Study abroad
Studying abroad allows you to develop your language skills and gain valuable experience which is sure to benefit you in the future.
Studying abroad
You can study abroad at different stages of your life. The study period can be anything from a few weeks to several years.
If you are studying in Finland, you can apply to a student exchange programme. While abroad, you can complete part of the studies for your degree in Finland. Contact your own place of education for more information on student exchange.
You can also complete an entire degree abroad. In this case, the studies will take several years depending on the scope of the degree.
Interning abroad
If your studies include an internship, you can do this abroad. This opportunity is primarily open to students and recent graduates. An internship supports
professional development,
language skills, and
international connections for you and your employer.
If you are in vocational education, you can apply for an internship abroad through your own institution.
If you are in higher education, you can use, for example, the following means to find internships abroad:
the contacts of your own place of education,
the Finnish National Agency for Education (EDUFI traineeships),
international student organisations, or
contacting employers directly on your own.
Check with your own educational institution whether you can apply for an internship subsidy. You may be eligible for an Erasmus+ grant if you intern in a member state of the European Union, Iceland, Norway, Liechtenstein, North Macedonia, or Turkey. You can search for available internship positions via the EURES portal, for example.
Newly graduated or unemployed young persons can apply for
an internship abroad via various programmes and initiatives, or
preparation for working life abroad.
If you are between the ages of 18 and 35 and have recently graduated from upper secondary vocational education, you can apply for an Erasmus+-supported internship abroad through the Allianssi Youth Exchange Ready for Life project.
If you are currently attending higher education or have graduated with a higher education degree no more than a year ago, you can apply for an EDUFI traineeship through the Finnish National Agency for Education. The EDUFI traineeship supports your studies and helps to expand your competence. The Finnish National Agency for Education will also grant you a subsidy for the duration of your traineeship.
You can find more information on different international experiences on the Maailmalle.net website maintained by the Finnish National Agency for Education or their advisory services.
More information
Workcamps and other voluntary work
International workcamps are a great way to get to know the culture of the target country while doing voluntary work in a multicultural group to benefit a local non-profit organisation.
The camps usually last two to three weeks. They are organised all over the world, primarily in the summer. Most attendees are between the ages of 18 and 30, but there is no maximum age. You are not paid for the work, but food and accommodation are provided as compensation. If you are interested in an international workcamp, you can apply through organisations such as Kansainvälinen Vapaaehtoistyö ry.
If you are taking a gap year, longer-term voluntary work could be a good option for you. A period of voluntary work often incurs some expenses that you have to pay on your own. However, the European Voluntary Service does offer young Europeans aged 17 to 30 years an opportunity to volunteer for a longer time with financial support from the EU.
This website is part of the European Commission's Your Europe portal. Did you find what you were looking for? Give feedback! (europa.eu)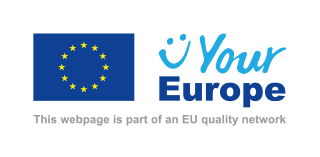 Updated: