Seasonal work
Seasonal work can employ you for part of the year. You can apply for short-term seasonal work all year round.
Typically, students are hired in summer holiday season positions or during Christmas to provide urgent assistance to the trade sector. Large seasonal employers include Lapland tourism centres in the winter and archipelago holiday destinations in the summer. Berry picking is also available at berry farms in the summer.
Cities, municipalities and parishes usually offer numerous summer jobs. For example, summer workers are needed
to manage sports facilities,
to refurbish and clean up parks and premises,
in catering,
in social and health care,
in tourist advice, and
for gardening in the cemeteries.
Search for seasonal jobs in the Vacancies service using the search terms summer work and seasonal works, and restrict the search regionally.
Services
Read more
More information
Seasonal work also available in winter
Online event aims to attract seasonal workers to Lapland
Read more
This website is part of the European Commission's Your Europe portal. Did you find what you were looking for? Give feedback! (europa.eu)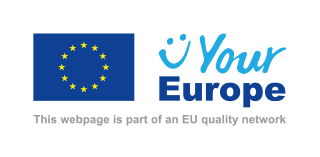 Updated: