Number of users at Job Market Finland
See the latest user numbers here.
There are 225 651 job applicant profiles of which 23 313 are published.
When a user creates a job applicant profile, they receive job suggestions of suitable job openings for their skills at Job Market Finland.
When the user also publishes their job applicent profile, employers can contact them directly. A profile can be published for a maximum of six months at a time, so it should be republished at least every six months.
Have you already created your profile? Remember that a published job applicant profile needs to be republished every six months.
Last week 5 162 new job posting were added
Did you know that you can also browse for open jobs at Job Market Finland without creating a profile?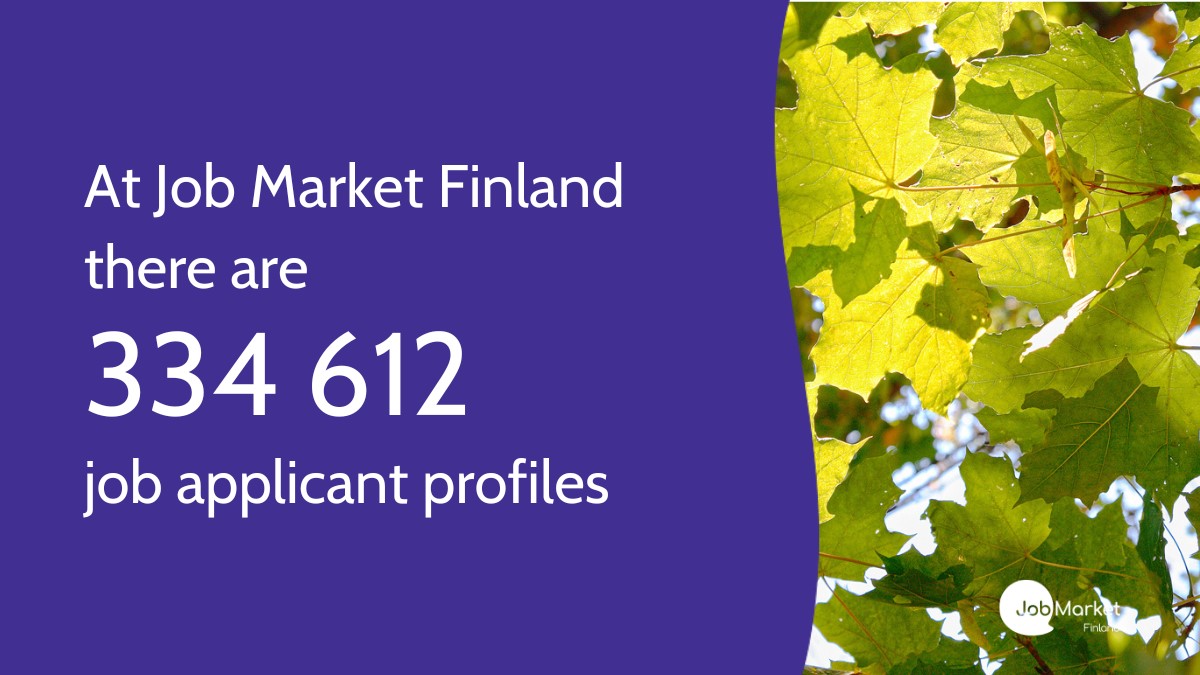 432 626 visitors visited Job Market Finland last month
In 2022, Job Market Finland was visited a total of 5 689 712 times. Will we score higher this year?
Progression of the amount of profiles
The table shows the development of the number of job applicant profiles published at Job Market Finland. On the left is the number of published profiles and the numbers below describe the weeks.
The number of published profiles has remained constant and fluctuated between 25 000 and 26 000.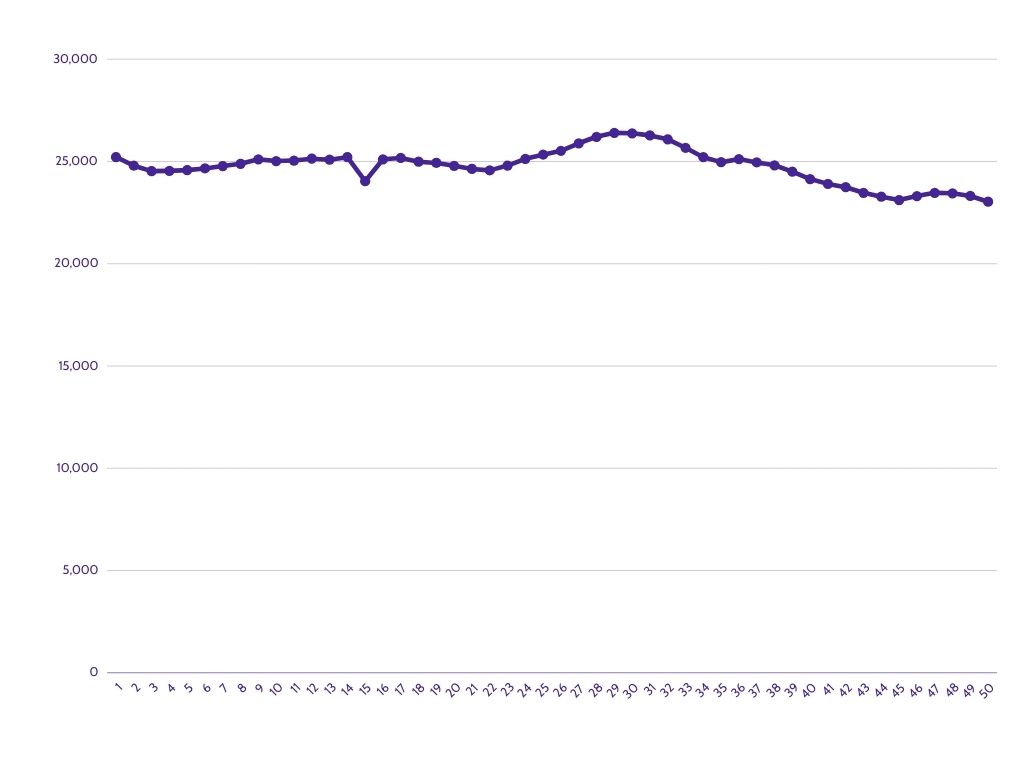 Updated: