I am interested in self-employment
The options for work are changing, and new opportunities for self-employment are opening up. In addition to conventional paid employment and entrepreneurship, you can be employed as, for example, a light entrepreneur, freelancer or informal carer. At Job Market Finland, you can find information on many different ways of self-employment.
In culture and science, grants enable you to find employment as an artist or a researcher, for instance. Grants are awarded by the state as well as private foundations and funds.
Applying for a grant for making art
The Arts Promotion Centre Finland Taike annually distributes discretionary government transfers as grants and subsidies for making art.
Grants are aimed at individuals and working groups, while allowances are aimed at communities.

Eligible entities, such as associations, cooperatives, and companies, can apply for allowances. Unincorporated associations, sole traders, or individuals cannot receive Taike allowances.
Artist grants and working grants are intended to be used for artistic work. The Arts Promotion Centre Finland also awards target grants for individual projects.The special subsidies and operational grants awarded to communities by the Arts Promotion Centre Finland are intended for associations, foundations, cooperatives, municipalities and companies.
The Ministry of Education and Culture awards government aid for such purposes as education, science, culture, sports and youth work. You must apply for the grants separately, and they are granted based on discretion. The ministry awards grants mainly to communities.
In addition, Finland has several private foundations and funds that award grants. Information about applying for funding at research.fi. Most grant providers have application periods, but you can apply for some grants all year round.
More information
Applying for a grant for conducting science
If you are conducting scientific work or research, you can apply for a grant to secure your income and to cover the costs related to your research. You may be entitled to a grant if you are a student or postgraduate student pursuing a basic degree. Basic degree students are often granted a one-time grant, whereas the grants awarded to postgraduate students may be long-term grants. Working groups may also receive grants.
Information about applying for funding at research.fi. Most grant providers have application periods, but you can apply for some grants all year round.
More information
Franchising is a form of entrepreneurship that involves setting up a business as an independent entrepreneur but with a ready-made model provided to you as a member of a company chain.
Franchising may be a suitable option for you if you would like to become an entrepreneur, but do not have a ready-made business idea of your own. When you enter into a franchise agreement, you get a right to use the trademark and business model of the company chain. You pay a contractual fee in return for these rights, which may be a flat annual payment or a certain percentage of either sales or the profits you earn.
Franchising has been an increasingly popular form of entrepreneurship in recent decades. The most typical franchising chains are restaurants, cafés and kiosks, but the model has also been spreading to new sectors in Finland.
If you find that becoming a franchise entrepreneur could be right for you, read more about the model on the websites of the Federation of Finnish Enterprises and Finnish Franchising Association.
More information
As a freelancer, you can work for either one or more work providers at the same time without a permanent employment relationship.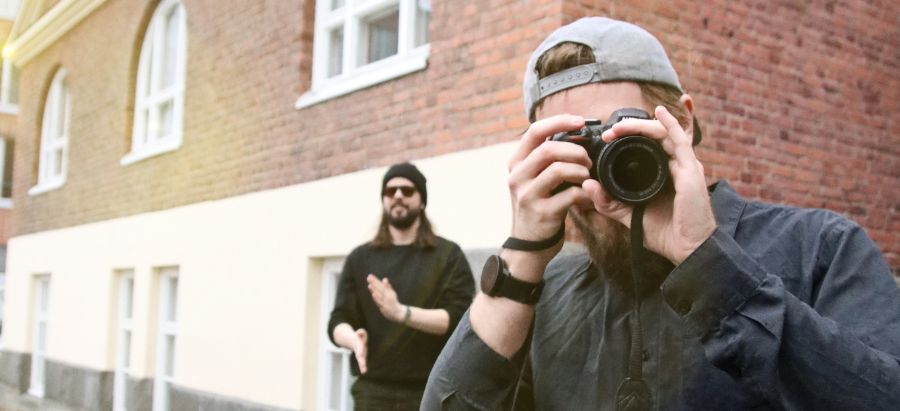 As a freelancer, you act as either an employee or an entrepreneur, or you are paid non-wage compensation for your work. You can enter into a service agreement, which creates a fixed-term employment relationship, or you perform the work as an entrepreneur. If you receive non-wage compensation for your work, labour law will not apply to you, but your status is considered comparable to that of an entrepreneur.
Many people become freelancers because this provides them with more freedom to influence their own working methods, working hours and content of projects. However, as a freelancer, you have more responsibility for your livelihood and the fulfilment of your rights than employees.
In some industries, freelancing is such a well-established way of finding employment that there may be hardly any other options available.
Read more
More information
As a light entrepreneur, you can work and receive pay through invoicing services, invoicing co-operatives, or digital employment service platforms. Your work may include tasks related to home, well-being, entertainment, construction, teaching, or information technology.
As a light entrepreneur, your work may include short-term working opportunities for which you receive compensation through an invoicing service or an invoicing co-operative.
An invoicing service allows you to invoice your work without having a company and a business ID of your own. There are different types of invoicing and salary payment services, and they carry out statutory obligations related to entrepreneurship on your behalf. However, you should find out what obligations you have as a light entrepreneur. Also check how your income affects matters such as your taxation and opportunities to receive unemployment benefits.
As a light entrepreneur, you can also get short-term work opportunities or project work through digital employment service platforms. The platforms also pay salaries on behalf of work providers and often also attend to the other obligations of an employer. Usually, they offer individual work assignments without an employment relationship, but some platforms may also recruit you to an employment relationship.
As an informal carer, you take care of a loved one who has a disease or disability or who otherwise needs special care and is unable to cope with their daily life on their own. At the same time, informal carers employ themselves.
The need for informal care may arise when someone close to you falls ill, gets older or becomes disabled, or if you have a child in need of special support. In other words, informal care recipients may be not only older people but also children and working-age people.
Situations in informal care vary depending on how much or how long your loved one needs support. You can receive informal care allowance when you conclude an informal care agreement with your municipality.
See the Carers Finland website for more information about informal carers.
As a social media influencer, you can earn your income in many different ways.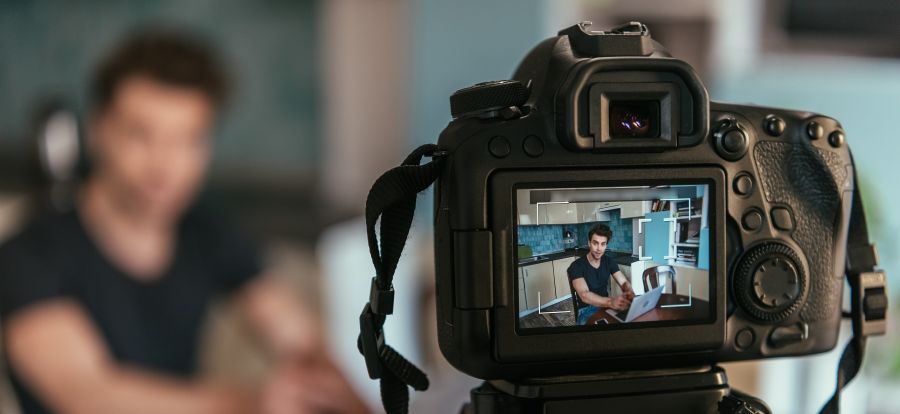 Many produce content for their social media channels as a leisure time activity. In addition to this, social media has become an increasingly popular way of earning a livelihood on both a full-time and part-time basis. The number of followers a person has significantly affects how much income they can earn by producing social media content.
As a social media influencer, you may receive income from collaborations with companies and advertisements displayed as part of the content you produce. In addition to producing content, many of the most popular social media influencers take on public speaking or hosting gigs.
When you work together with a company, choose the best way for you to invoice for your work. You can register as a private trader and get your own business ID or invoice for collaborations without a business ID through an invoicing service. The amount of revenue you make affects which alternative is most appropriate for you. If your annual income from collaborations exceeds EUR 5,000, you should find out more about registering as a private trader. You should also consider getting an accountant, as it allows you to purchase administrative work from a professional and you get to focus fully on content production.
Social media influencers with a higher income particularly prefer setting up a limited liability company as they can use it to pay a salary for themselves and employ others. If your earnings as a social media influencer exceed EUR 40,000 per year, you should consider setting up a limited liability company.
Remember that any income you make through social media is subject to tax. This also includes any products and services you receive in return for your services.
Read more
More information
As a professional athlete, you can secure your livelihood with a player agreement with a sports club, a grant, or a sponsorship agreement.
Athletes can earn a living in many different ways. If you are a member of a sports club, you can make a player agreement with your sports club. The agreement is used to agree on the terms and conditions under which you commit to making your contribution to the club and the compensation the sports club pays you for this. As the work of an athlete is different from regular work, a player agreement has many unique features.
The Ministry of Education and Culture also grants athletes coaching and training grants and discretionary government transfers for physical activity. You must apply for the grants and transfers separately, and they are granted based on discretion. In addition, Finland has several private foundations and funds that may award you a grant.
As an athlete, you can also receive income from competition prizes, participation fees, and fees based on advertising and sponsorship agreements. A sponsorship agreement is a cooperation agreement between an athlete and a company. Under the agreement, a company pays compensation for an athlete for things such as using the company's products, performing in the company's events, and other kinds of marketing for the company and increasing the company's visibility. If you have a lot of followers on social media, you can earn income from various forms of advertising.
More information
Formal or informal volunteering involves ordinary non-profit work for which you are not paid.
Formal and informal volunteering involves ordinary non-profit work for which you are not paid. You can volunteer flexibly based on your own schedule. Even though you are not paid for this work, you can gather experience and skills that help you find employment.
Your formal and informal volunteering may include
working in sports competitions or other public events,
working in different peer support groups,
activities carried out through various associations,
participation in societal activities, or
normal neighbourly helping or equivalent activity in which, for example, helping relatives or other people you know with your work input.
The provision of food or other normal services during formal and informal voluntary work is not counted as a wage. Your work is also considered unpaid in situations where there is reimbursement of costs associated with participation in the voluntary work, such as tickets for public transport or the use of your own car or mobile phone.
If you are unemployed, check the impact of volunteering on your unemployment security. If the volunteering is unpaid and ordinary non-profit work under the Unemployment Security Act, you can do it while unemployed without losing your right to unemployment security.
Read more
More information
You can employ yourself as an agency worker through a labour hire company.
There are three parties to the rental employment relationship: The employee, the labour hire company, and the user company.
A company in need of employees may conclude an agreement with a labour hire company to get rental workers.
As an employee, you conclude an employment contract with the labour hire company, which becomes your employer and pays your salary. However, your work takes place at the workplace of the user company, and it is responsible for providing work instructions and guidance. As an agency worker, you may be employed by several different user companies at the same time.
As a rule, temporary agency work is subject to the same legislation as other employment relationships, but the Employment Contracts Act contains provisions that particularly apply to temporary agency work. Further information on temporary agency work can be found on the website of the Occupational Safety and Health Administration and the Ministry of Economic Affairs and Employment.
More information
Do you have a business idea and are thinking about setting up a business?
Setting up a company enables you to employ yourself and possibly others. Job Market Finland's entrepreneurship webpages provide advice and support for starting entrepreneurship as well as information on entrepreneurship training and career coaching. You can also find information about what you should take into consideration if you wish to hire an employee for your company and become an employer.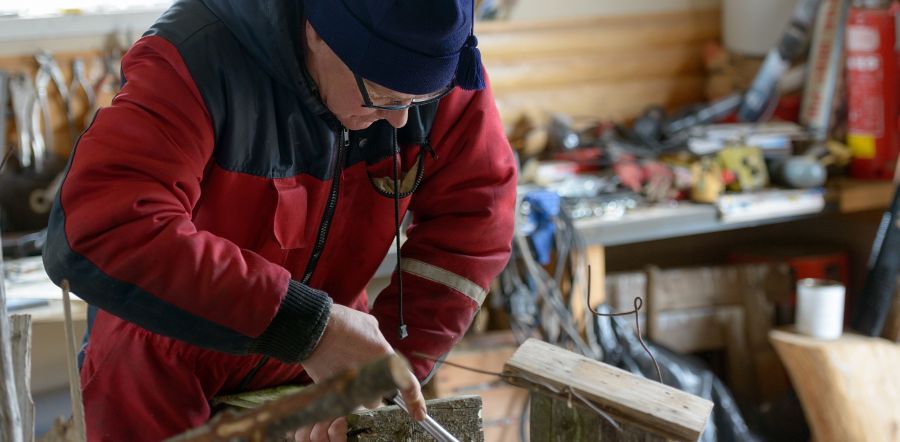 This website is part of the European Commission's Your Europe portal. Did you find what you were looking for? Give feedback! (europa.eu)